Weather

Today: Sun and clouds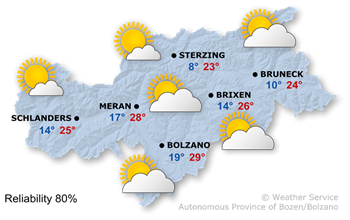 A mix of sun and clouds with a rising probability of rain showers or thunderstorms during the afternoon and evening. Maximum values between 21° and 29°.
---
Tomorrow: Sun, clouds, some thundery showers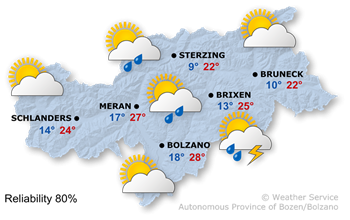 A mix of sun, clouds and some thundery rain showers, more likely in the afternoon. Maximum temperatures from 20° to 28°.
---
Sun and clouds