Weather

Today: Changeable conditions with thunderstorms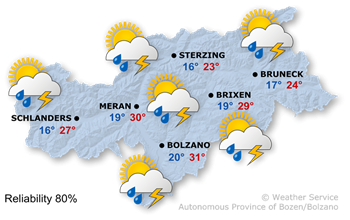 In the afternoon a mix of sun and clouds with partly strong rain showers and thunderstorms. Temperature in decrease, maximum values between 22° and 31°.
---
Tomorrow: Quite sunny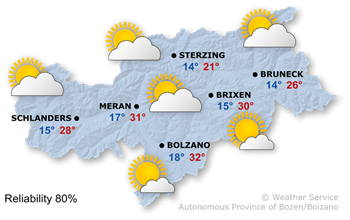 Variable cloudy with local showers in the morning. Very sunny in the afternoon, northerly winds. Maximum temperatures from 21° to 32°.
---
Quite sunny