Weather

Today: Sunny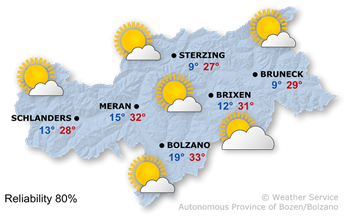 Sunny weather. In the afternoon cumulus clouds will develop, but only isolated showers are possible in the evening. Highest values between 23° and 33°.
---
Tomorrow: Quite sunny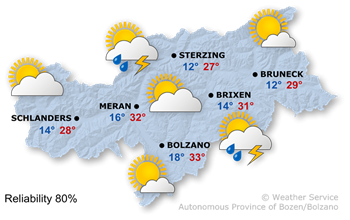 After a sunny morning cumulus clouds will form in the afternoon and some thundery showers are possible. Highest temperatures between 23° and 33°.
---
Summery weather